Running out of storage space for your new games? You don't have to download new game with Game Center! Simply download the app and access lots of games!
Information of Game Center
| | |
| --- | --- |
| Name | Game Center |
| Updated | |
| Compatible with | Android 5.0+ |
| Last version | 10.0.28 |
| Size | 4.03 Mb |
| Category | Entertainment |
| Developer | Micromax Informatics |
| Price | Free |
| Google Play Link | |
| MOD | No MOD |
We play a lot of games today especially with mobile devices. We can now enjoy a lot of mobile games since there are literally thousands of them available to play today. From puzzles, to sports to RPG, there are no shortage of games we can download and play. But what if you're running out of device storage space for new games? The solution would be to install Game Center and access many games at once.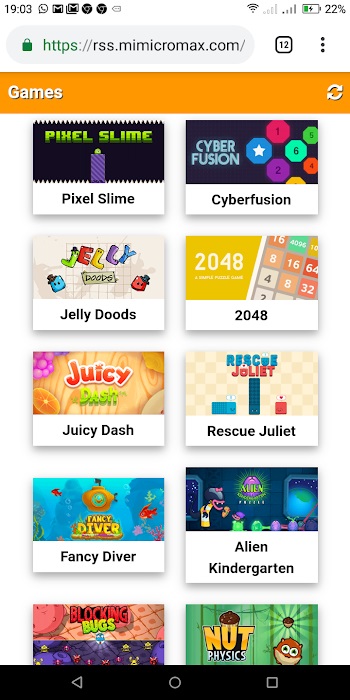 This app works exactly like its title in that it stores many games for you without the need for you to individually download them. But don't expect these games to be heavy or graphic-intensive. Most games here are hyper casuals, puzzles, and fun to play games on your spare time. However, there are hundreds of them that you can play and enjoy without worrying about storage space.
Play Hundreds of Games in One App
Playing is something that's innate to everyone these days. We tend to have a lot of stressful days and the only way to vent out is to play games. They make us relax and forget about our problems even for a little while. Thanks to smartphones, we now have a lot of games that we can play whenever we want. Developers are making a lot more games these days than we can play.
But what happens when you run out of storage space for brand-new games? Should you delete the games you love just to make way for new ones? Or worse, will you delete the important images, videos and files you have on your device just for some games? Thanks to Game Center, you don't need to resort to such drastic measures ever again. With this app, you can access hundreds of games at once without downloading even a single one of them!
You just need to install the app on your device and it's like you already have a multitude of games installed on your phone.
Game Center Features
Want to play a game but don't have enough storage? Want to find the latest and the hottest games in one place? You can get everything in Game Center!
Enjoy Hundreds of Games at Once – If you're like most people today, you probably play more than 2 games at a time on your phone. We download a lot of apps regularly and our storage space can run out anytime if we're not careful. Sure, you can always delete the files and apps that you need, but what if you don't have anything else to erase? How will you download and play new games then? The answer lies with Game Center!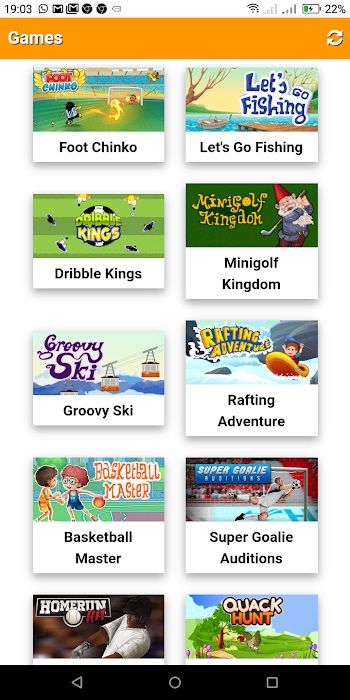 This app was published by Micromax Informatics and it has hundreds of games available for you to play anytime and anywhere. You don't need to download any of them manually to save time, space and effort. Moreover, all of the games are mostly easy-to-play casual ones that you can enjoy anytime. Don't expect heavy games here that you can play though. Even so, you can enjoy a lot of these games easily!
Browse Hundreds of Games – How many games do you have on your device right now? Is it 2, 5, 10 or more? If you're like a lot of people, you download a multitude of games every time so you don't get bored. But what happens when you suddenly run out of storage space for newer games? In these cases, you must download Game Center and enjoy. With this app, you're able to browse hundreds of games at once so you can enjoy!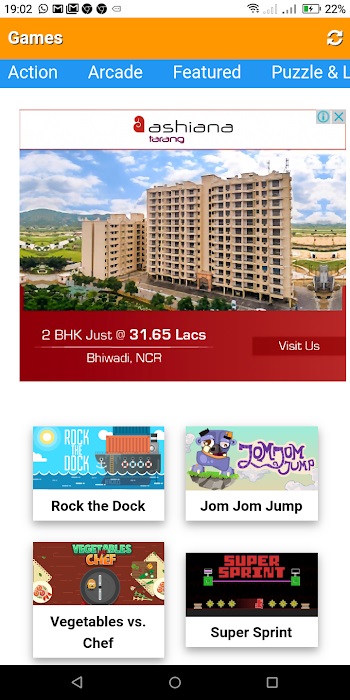 Play without Downloading – With Game Center, you don't need to download each game to your device to play it. You just need to be online when using it and the app will take care of you. The games are hosted on the app and it allows users to play the game through the app without the need for installation. With this app on you, it's like having multiple devices at the same time! Play games like 2048, Juicy Dash, Rescue Juliet, Alien Kindergarten and many more today!
Different Categories available – In this app, you can browse a variety of game categories. But you'll mostly find games that are hyper casual and those that aren't graphic-heavy ones. Even so, you can enjoy a lot of different categories such as puzzle, casual, action, simulation, sports, adventure and many more.
Download Game Center Mod APK – latest version
Love to play games but don't have enough device storage space? Download Game Center now and play hundreds of games!