Want to play slime without getting dirty in real life? How about playing a mobile game called Fancy Slime where you can play, experiment and create good styles!
Information of Fancy Slime
| | |
| --- | --- |
| Name | Fancy Slime |
| Updated | |
| Compatible with | Android 4.4+ |
| Last version | 1.3.2 |
| Size | 80M |
| Category | Entertainment |
| Developer | Kiki Fun Games |
| Price | Free |
| Google Play Link | |
| MOD | Vip Unlocked |
The slime trend started in 2015 wherein a couple of Gen Z people uploaded videos of them making slime and playing with it in Instagram. Soon after, tons of followers followed and we now have millions of people making slimes and posting it online. Although slimes aren't new, their revival paved the way for other trends to follow such as the fidget spinner and more. But if you're looking for the best slime game today, try Fancy Slime.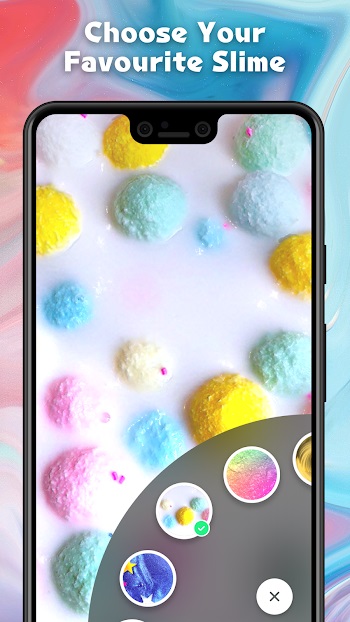 Downloaded more than ten million times already, this game lets you play and experiment with slimes all you want. Although there's nothing much to do other than that, it gives you a lot of ideas on what to do for experimenting with slimes in real life. Plus, slime addicts can play in the game easily without making a mess always.
A New Way to Play with Slimes
Have you ever played with slimes? They have this texture that allows you to mold them into any shape and it's fun to make them. It's the perfect toy to have when you're bored out of your mind and you just want to play with something on your hand. But more than that, it relieves our stress and it's a good hand exercise.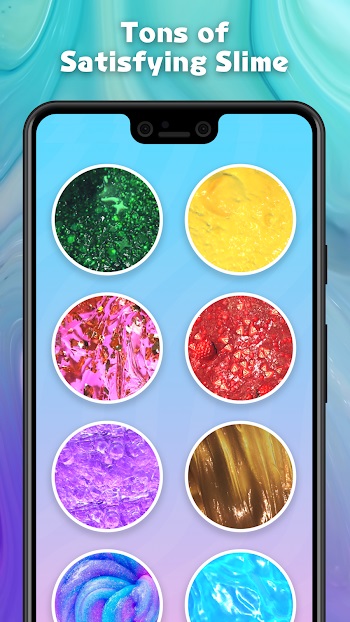 If you want to play with it but are not allowed to, download Fancy Slime today. This slime game simulates different slimes in different styles and colors. Whether you want a rainbow slime or a unicorn slime – there are slimes for everyone! Try different ones easily without making a mess in your house and getting reprimanded. The slime experience is complete with different sound effects that simulates exactly as it is with real life. Now, you don't have to buy or make one yourself! If you want to unlock all of them, just download the game in this page.
Features of Fancy Slime
Playing with slimes aren't just a boring thing. It relieves stress, anxiety and it relaxes most people. Fancy Slime is a great app that simulates what its like to play with slimes.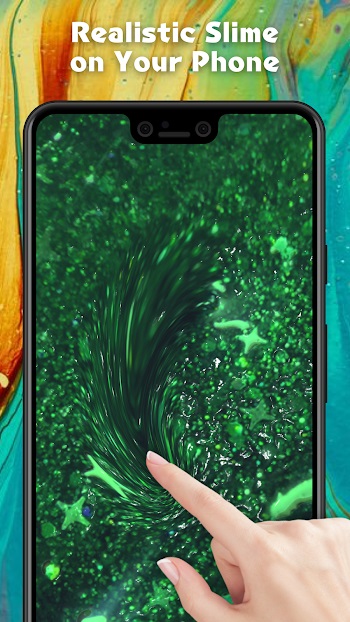 A Unique app experience – By this point, you've already encountered a lot of bizarre and unique apps. There's an app for a fidget spinner, an app for painting phones and even a fake fart app. There are literally so many apps available out there focusing on unique topics. But if you're into slimes and you can't be bothered to make them yourself – you can try Fancy Slime. This unique app has the most realistic slime experience you'll ever play!
Unlock different slimes – As a slime simulator, you can find different types of slimes in here. Fancy Slime features slimes such as honeycomb, cheese, unicorn, rainbow, strawberry, floam, starry, fishbowl, goldleaf, bubble wrap, diamond, glass, star, and more. Even if you just want a normal slime, you can play with it here! Everything is free to play as long as you download the app here.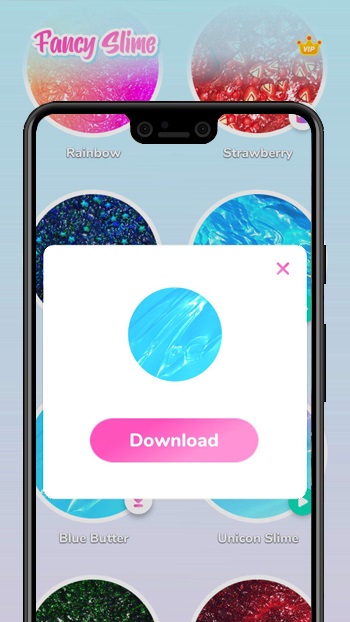 Great graphics and sound effects – The slime's animation and texture are realistic and it allows you to virtually feel the slime as if you're playing with it in real life. There are some crazy slimes that aren't even possible in the real world that you can play here! Added with unique sound effects and this game will give you a relaxing time.
Friendly, healthy and free – Playing with Fancy Slime means that you don't have to make a mess in the house trying to create one. With this app, you can virtually get the most satisfying experience you'll ever have with slimes!
Download Fancy Slime APK – Latest version
Want to unlock all the slimes in Fancy Slime? Download the latest version and enjoy all the slimes you can play with!