Are you a fan of One Piece? In Epic Treasure, you can play with popular characters with unique skills to fight others. Then, you can go over challenges and fight many!
Information of Epic Treasure
Upgrade Chars cost 50
Unlimited money and gems
Unlimited all
There are many popular anime shows that have left their marks on the world. But what's known as the big three are the shows Naruto, Bleach and One Piece. These 3 anime shows were the ones that lead the anime industry in the past decades. But today, only one is still airing which is One Piece with just under 1,000 episodes today. If you're a fan of the show, you'll enjoy Epic Treasure!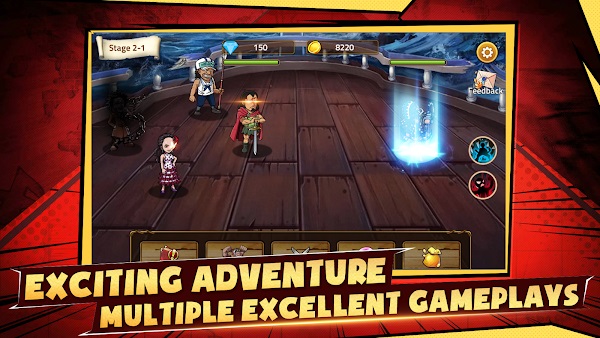 A product of KBHT, this idle RPG game is a fun one to play if you like RPG. Here, you can unlock new heroes such as Luffy, Zoro, Chopper, Nami, Rebecca, Violet, Buggy and many more pirates and navy people. You can go on exciting adventures and fight multiple enemies to earn rewards. You can also join the global arena and fight against real people worldwide!
Assemble Your Pirates
You can enjoy a lot of anime shows today thanks to this industry that's growing by the second. Today, you will still be able the story of One Piece which revolves around Luffy and his quest to become the Pirate King. As someone with big dreams, Luffy sets out to the world and finds companions that are willing to join him. Together, they'll defeat powerful pirates as well as the Navy as they set out to find the ultimate treasure called One Piece.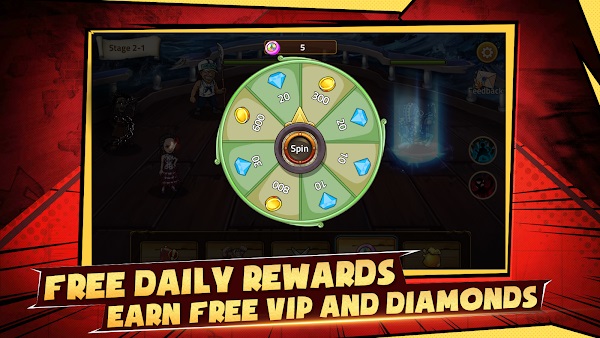 In Epic Treasure, you'll get to play with your favorite characters such as Luffy, Zoro, Violet, Rebecca, Krieg, Sanji, Chopper, Nami, Nico Robin, Boa Hancock, Shanks, Sabo, Trafalgar Law and many more! Here, each of these characters are sorted according to their rarity and overall power. The best ones have 5 stars but these are the rarest characters in the game. Each of these characters also have different stats and powers!
You will battle a lot of enemies in the game such as pirates and navy officers. There are many rewards that await you as you unleash your epic skills!
Epic Treasure Features
Are you a huge One Piece fan? Enjoy Epic Treasure today and get the most exciting challenges and characters.
An IDLE RPG Game – A lot of us have seen and watched anime shows by this point. These are popular shows that have originated from Japan and are taking over the world today. If you ask any anime watchers out there if they know One Piece, there's a huge chance that they'll do! After all, this anime came out in 1999 and it's still as popular as ever. After more than 900 episodes and countless movies, there's a game that you shouldn't miss!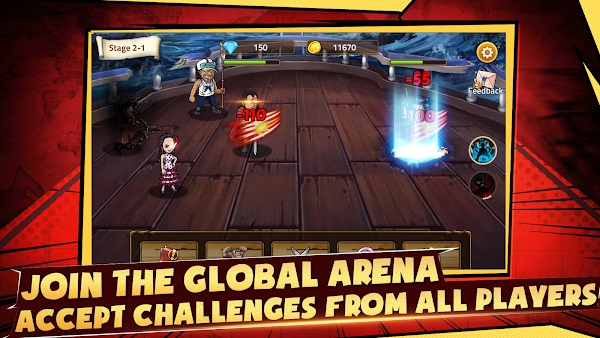 Epic Treasure is an IDLE RPG game that's set on the One Piece universe. Enjoy travelling around different places and fighting against enemies for rewards. You can also enjoy using your unique skills to obliterate the enemies as you reach new levels. There are many adventure sand enemies that await you in this game today. Complete many quests and level up your team so you can face tougher enemies.
Play with Popular Characters – If you watch this anime show, there's a big chance that you have some favorite characters. The good news is that you can choose a lot of them here! Play with characters such as Luffy, Zoro, Bellamy, Mr 2, Arlong, Chopper, Sanji, Shanks and many more. You can recruit more members to your team in the recruit tab! But you can't choose anyone this is randomly generated for you.
You also need to take note of the class of your characters as they're separated according to rarity and abilities. The ones with the 5 stars are the best ones and so on. You should only fight with the best characters in the game to ensure your success!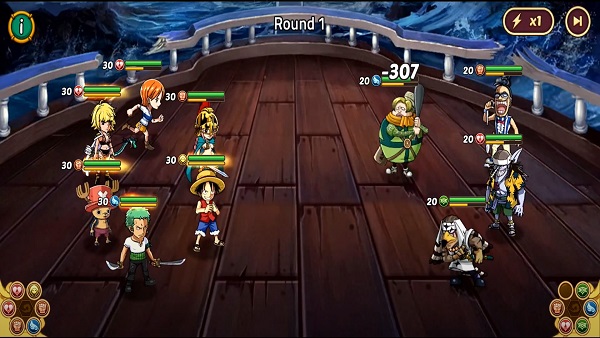 Build Your Squad – In this game, you can't choose what characters you get but you can arrange them when you fight. You can choose the people at your front line and back line to get the best results. Here, you need to strategize so you can get the best chances of winning in the game.
Fight with Enemies – In this game, you'll be going on different adventures across vast oceans. You'll fight with plenty of unknown and popular pirates as well as the Navy. You must overcome all of them if you want to level up and get more characters to join your team!
Play in the Global Arena – You're also able to fight against real players in the global arena. Fight for glory and show your strength!
Download Epic Treasure Mod APK – Unlimited all
Do you love One Piece? Enjoy Epic Treasure now and use popular characters to fight pirates!