Download Endless Nightmare 3 Mod APK Unlimited everything latest version and explore scary hospital rooms. You must solve puzzles and collect clues to win the game!
Information of Endless Nightmare 3
Unlimited ticket
Unlimited dog food
VIP
Note: It is enough to press the price buttons of the ticket & dog food packages sold with real money in the game, the amount of the ticket you choose will be added. (no affiliation with actual purchases)

About Endless Nightmare 3
Endless Nightmare 3 is an FPS horror-adventure game laden with numerous puzzles. The game is set in a scary hospital ambiance with eerie music that would make you shiver while playing the game.
Aside from the spine-chilling environment, the game has world-class graphics. Every detail is well highlighted, making the game more riveting.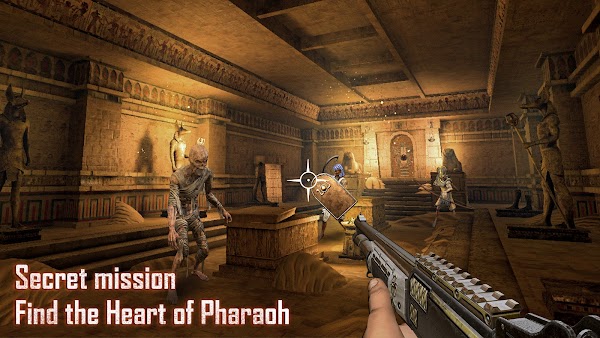 While the game is not for the faint-hearted, you will have an awesome time playing it, especially if you enjoy horror games. However, it has violence and gore scenes, making it inappropriate for children.
A Brief Background of Endless Nightmare 3 APK
This latest version of the Endless Nightmare sequel is set in a weird hospital. Jack, a close friend of the hospital is concerned about unclear occurrences in the hospital.
He hires his best friend, Carlos Gonzales, who is an investigative agent from the International Criminal Organization (ICPO). He plays the protagonist in this game.
The agent is experienced in investigating transnational crimes, including organized crimes & terrorism. Despite his wealth of experience, the case in this hospital will put his skills to the test.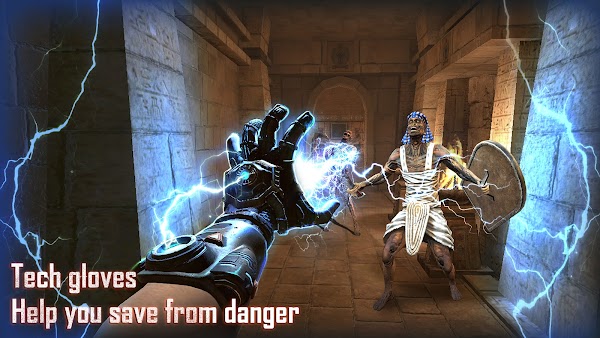 He will face a sophisticated international criminal group called the Black Python. This notorious group is out to steal the Heart of Pharaoh.
Carlos's mission is to ransack the hospital and get the Heart of Pharaoh first. This way, he will have outsmarted his antagonist! Do you have what it takes to safeguard the Heart of Pharaoh? Download the game to find out.
Highly Strategic Gameplay with Lots of Missions
This game requires you to be very judicious in your gameplay. The game has lots of risks and you will need to make some tough decisions. You will also be required to solve complex puzzles while trying to avoid being captured by the enemy.
The game has multiple scary rooms, which you must go through to find the Heart of Pharaoh. Each room has a different puzzle, which you must solve before progressing to the next stage.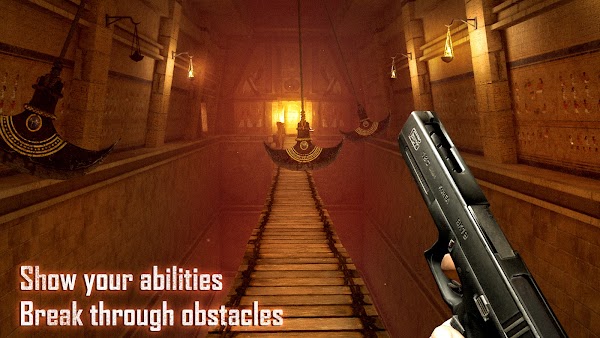 You will come across locked doors, secret passages, and other challenges, which you must overcome to win the game. Fortunately, you will have lots of weapons that can help you in your quest.
Some of the weapons in the game include frangible grenades, a pistol, and a machine gun. You must use these weapons wisely to progress in the game.
Complete Missions to Win Rewards!
This game features scary monsters, and defeating them will be rewarded handsomely. You will get rewards, such as coins, which you can use to buy new weapons and other items in the game.
You can also use the rewards to upgrade your skills and abilities. This way, you will increase your chances of winning the game.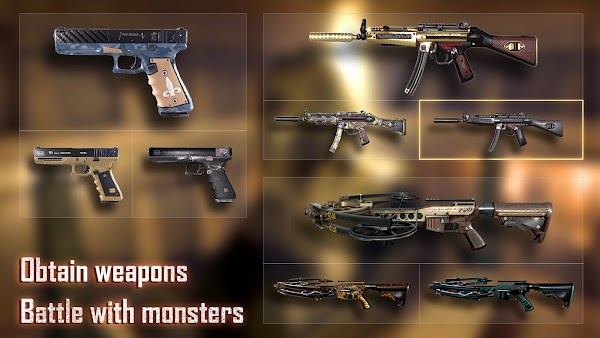 In addition to the rewards, you will also get new missions as you progress in the game. The new missions will be more difficult than the previous ones. However, they will also be more rewarding. This way, you will have something to look forward to as you play the game.
Unique Features of Endless Nightmare 3D APK
Numerous Clues. This game offers clues that you can use to solve puzzles and progress in the game. The clues are cleverly hidden, and you need to use your detective skills to find them.
Offers Unique Chests. These will help you get resources that play a significant role in your gameplay advancement. It ensures that you learn new skills, enhance your survival tactics, and overcome dangerous obstacles without a hassle.
Fight Fierce Bosses. The monsters will not let you have the Heart of Pharaoh on a silver platter. You will need to face and defeat some fierce bosses to become the ultimate winner.
Immersive 3D Graphics. The graphics are authentic and adds a sense of realism to the gameplay. You will feel the scary moments as you explore the dark hospital.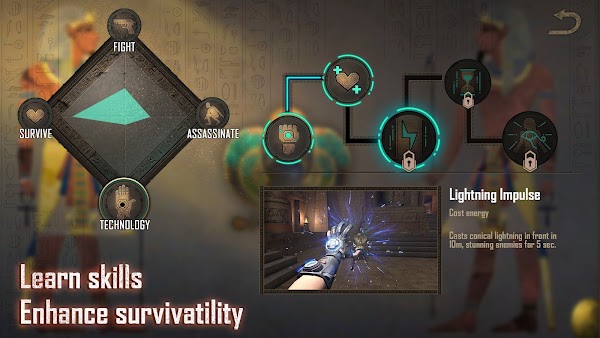 Numerous Weapons. The game offers an array of weapons you can use to fight the monsters. They include guns, tech gloves, and grenades. Ensure that you upgrade your weapons for an enhanced gaming experience.
Tantalizing Sounds. The game features thrilling soundtracks that will raise your adrenaline levels. They create a sense of suspense, making the gameplay even more exciting. You can wear your headphones for an even more immersive experience.
What's New in the Endless Nightmare 3 APK?
Comparing this game to its Endless Nightmare 1 and Endless Nightmare 2 series, it is clear that the developers improved on several things. Here are the key changes:
Bigger map
Advanced technological weapons
Close quarter combat (in addition to the long-range shooting)
Ultimate battle against the boss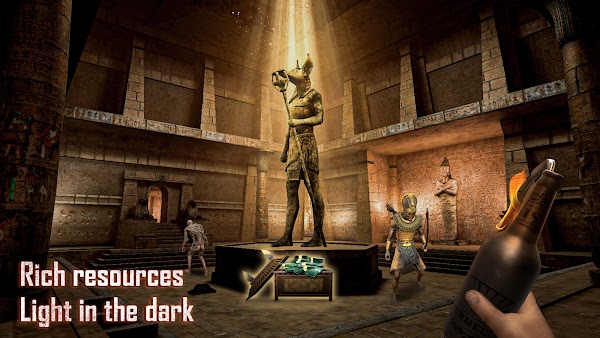 New survival skills
Improved graphics
As such, this latest sequel is an upgraded version of the previous games, and it is more exciting. If you are a fan of horror games, this one should be on your list!
Endless Nightmare 3 MOD APK Download
The Endless Nightmare 3 MOD APK for android is edited to include more features and make the gameplay more exciting. It has many extraordinary characteristics, including:
Endless Nightmare 3 MOD APK Unlimited Everything. This modded version guarantees an endless supply of resources, including money. You will never run out of items to help you progress in the game.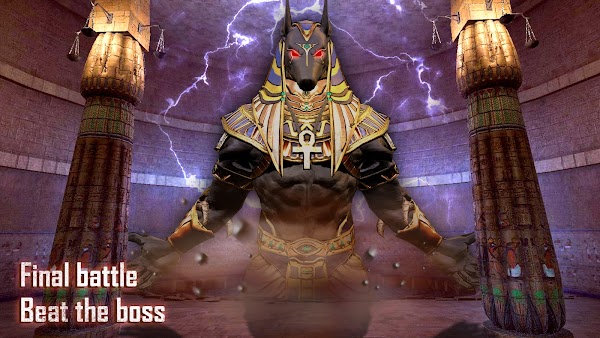 Endless Nightmare 3 MOD APK Free Shopping. You can buy anything you want without using real money. There are no in-app purchases required. This feature ensures that you have the latest weapons, thus increasing your chances of exterminating the monsters.
No Ads. The original game has annoying ads that pop up now and then, interrupting your gameplay. However, this is not the case with this modded version. You can play the game without worrying about adverts.
Conclusion
Endless Nightmare 3 APK is an excellent horror game that you should try out. It challenges you to safeguard the Heart of Pharaoh while fighting against fierce monsters.
The MOD version guarantees unlimited resources, free shopping, and an ad-free experience. Download it now and join the adventure!