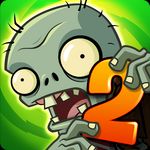 Download Plants vs Zombies 2
Latest Version Of Plants vs Zombies 2
Plants vs Zombies 2 v10.4.1 Mod APK
Unlimited resources
Mega Menu
Note Please try these steps if INSTALLER MOD APK is not working properly
1. Download mod apk
2. Download original game from google play store.
3. Then go to "File Manager" before deleting the original game you downloaded from the play store then android/obb/com.ea.game.pvz2_row Once you get to this place change it filename to com.ea. game.pvz2_rowX
4.Delete the original game. And then install the mod apk you downloaded
5.Go back to the file manager and change it back to com.ea.game.pvz2_row
So it's done!
Original Version Of Plants vs Zombies 2
Plants vs Zombies 2 10.4.1 APK Original