What if you suddenly became classmates with popular idols? Get to know the 3 beautiful band members of WISH in Doki Doki Daigaku and spend some time too!
Information of Doki Doki Daigaku
| | |
| --- | --- |
| Name | Doki Doki Daigaku |
| Updated | |
| Compatible with | Android 5.0+ |
| Last version | 3.1.11 |
| Size | 67.81 Mb |
| Category | Simulation |
| Developer | Genius Studio Japan Inc. |
| Price | Free |
| Google Play Link | |
| MOD | Free premium choices |
We all go through school whether we like it or not. This is the reality if you want to get a job when you become an adult. But before that, you get to enjoy your school life especially high school and college when you're mature and still gullible enough. In Doki Doki Daigaku, you suddenly got bad news that your grades got got tricked and your perfect GPA is now ruined. Even though you didn't expect it, your dean sends you to summer school in an all-girls one!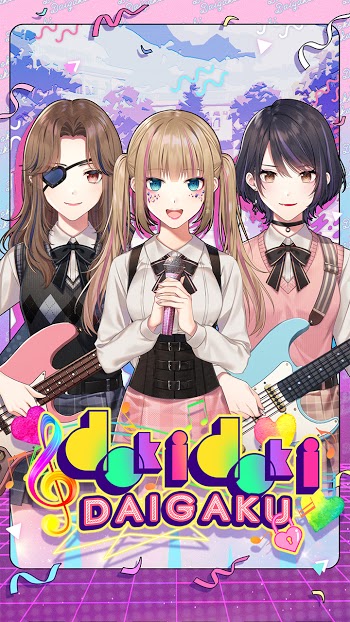 You're now forced to attend Sakurai University which consists of only girl students. Now, you reluctantly go to the said school just to save your scholarship. But as you attend the school, you meet 3 beautiful members of the idol band WISH. They each have complex personalities and they're seem to be fun with!
Have Fun in School
We all know how boring school can get but we go to it anyway since it's necessary. But what makes it bearable and enjoyable are the people we get to be friends with. These people are the ones who will stick by us even when we get punished by the teacher or do stupid things. This is why people say high school is the best part of your school life. In Doki Doki Daigaku, you start to question if this statement is really true.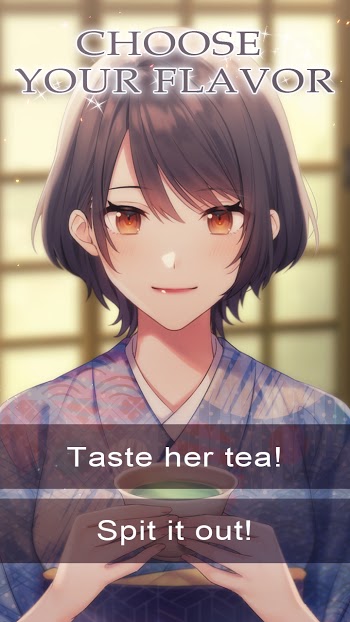 That's because in this game, you find out that your grades hot got tricked and now your perfect GPA is ruined. You are a scholar so the dean asks you to attend a summer school to make up for it. Even though you're reluctant, you have no choice but to go to Sakurai University. There, you'll meet all sorts of people including 3 girls that will make a lasting impression on you. These girls are all members of the band WISH.
Meet Sae, Jun and Kiko and spend time together with them in school! Here, you become friends with them and even form deeper connections!
Doki Doki Daigaku Features
What would you do when you suddenly got your grades got tricked and you have to go to summer school? At first, you'd be bummed but when you realize who your classmates would be, it'll be a different story!
Go to Summer School – It's not a surprise to know that we all go to school whether we like to or not. Some of us already graduated but there are some that are still a student today. Regardless of your age, you'll enjoy and relate to this game called Doki Doki Daigaku. Enjoy this dating simulation from Genius Studio Japan Inc. today! This game is one where you suddenly get to attend a summer school for girls!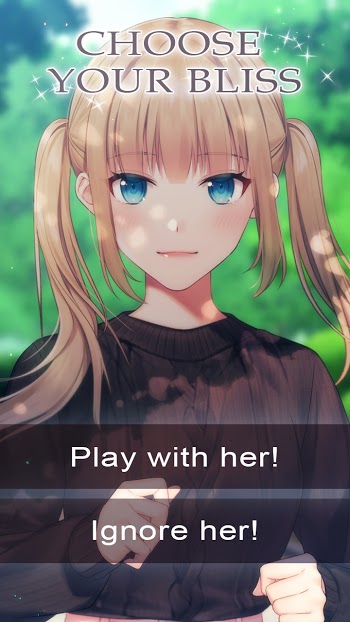 Even though it wasn't your fault that this happened, you start to think that there must be a reason behind this. That's because you get to meet 3 talented and beautiful girls which are all members of the idol band WISH. They're all unique in their own ways and have different roles in the band and in life. Get to know their troubles as well as share intimate time with each of them!
Meet the Members of WISH – In Doki Doki Daigaku, you'll get to spend your summer learning in Sakurai University. Although this is a huge disappointment for you, you start to think otherwise when you meet 3 gorgeous girls. Coincidentally, these girls are all part of the band WISH. First, there's Kiko who's the vocalist and the most energetic one. She's a fun girl to be with but she just wants to spend some precious time with her dog.
Then, there's Sae who's the guitarist and she seem to be the most mature one here. She's from a family of tea makers but she has trouble expressing her self to her friends. Then, there's Jun who's the bassist of the band and the leader as well. Even though she doesn't speak much, everyone respects her when she opens her mouth. You'll then spend a lot of time with each of them and develop relationships with each of them!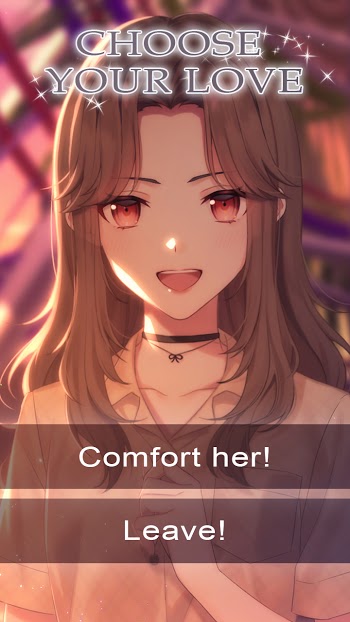 Make Choices – In this game, you'll need to select your actions and responses in certain events. Your answers will have a profound effect later on in the game and as it progresses. Ultimately, your answers will lead you to the one who will be your girl!
Fancy Visuals – Have you always wanted to meet anime idols? In Doki Doki Daigaku, you become classmates and close friends with them!
Download Doki Doki Daigaku Mod APK – Latest version
Have you always wanted an anime idol girlfriend? Try your best to help them become a popular band again in Doki Doki Daigaku!