If you're looking for an exciting detective and adventure game, Criminal Case is for you! Find hidden clues and solve the murders as a detective and win!
Information of Criminal Case
| | |
| --- | --- |
| Name | Criminal Case |
| Updated | |
| Compatible with | Android 4.1+ |
| Last version | 2.38.2 |
| Size | 63.55 Mb |
| Category | Adventure |
| Developer | Pretty Simple |
| Price | Free |
| Google Play Link | |
| MOD | Unlimited stars and energy |
Detective games are really popular in the mobile gaming sphere. You can go on adventures and solve mysteries along the way to earn rewards! One of the most popular and recognized mobile games in this category is Criminal Case.
Played by millions around the world, this game prompts you to find hidden clues in murder crime scenes. Aside from that, you get to question witnesses and suspects to solve the cases and earn rewards. You can also play the game with your friends and take over the corrupt city of Grimsborough.
Solving Murder Cases
Criminal Case was released in November 15, 2012. In the gaming world, this was a long time ago yet the game is still as popular as ever. New players are beginning to appreciate just how great this game is in terms of detective adventures. If you're a fan of this category, then you'll surely appreciate what this game can offer.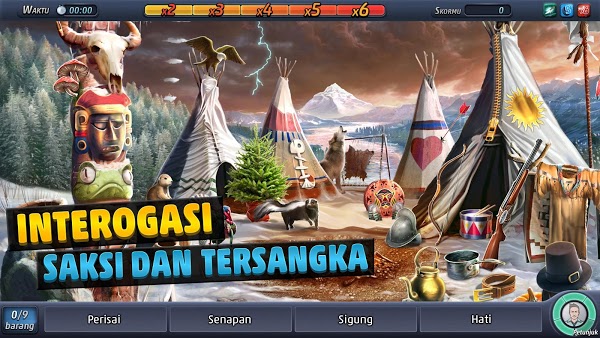 Since the olden days, people have always found solving crime cases to be fun and exciting. The thrill of being able to solve a murder case can't be stated into words that's why this game was created. If you've ever wanted to become a detective, this is your chance to show your intuition and detective skills! Solve as many cases as you can and earn rewards in the game. Are you skillful enough to solve all the murder cases?
What can you get from Criminal Case?
If you're wondering whether or not this game can satisfy your thirst for a great detective game, then you're in for a treat! Leave the questioning later and let's first see the features
Over hundreds of crime scenes to investigate – In this game, you're going to be investigating a ton of crime scenes. These murder crime scenes are filled with things that will make any weak investigators vomit. They are gruesome, bloody and filled with clues! It's your job to find the clues as the detective and conduct an investigation. As you progress, you'll face greater scenes and the clues will be harder to find. For this reason, you must be keener into finding the clues.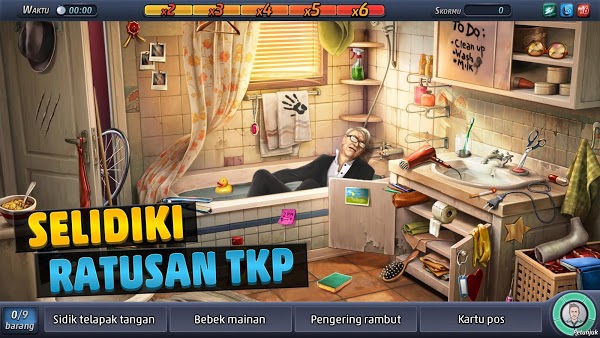 Examine the clues found – The next step is to examine the clues you find. Some clues will be useless and some will lead you to the murderer. Of course, it's wise to find all of them as much as you can. But it's not easy! You also need to analyze the samples to look for evidence that you can use. This is an important step that must not be overlooked.
Question the witnesses and suspects – Then the next thing you need to do is to question the witnesses and suspects. At this point, you must assume that one of the suspects are the perpetrator to the crime. So, you must be cautious when talking to them. The wrong line of thought may make the suspect slip away from your hands. You also need credible witnesses to testify and nail the murderer.
Solve the cases – Lastly, the feeling of piecing everything together is the most satisfying thing ever! In this game, solving the crime means rewards and the chance to solve another one. There are tons of challenges that await you and you need to show off your detective skills! Be the most cunning detective ever and solve all the cases in the city of Grimsborough.
Solve them along with your friends – In this detective game, you have the ability to solve the puzzles along with your friends. Play with them to solve difficult puzzle detective crime scenes and earn rewards. This is a great game to play along with your friends so invite them as much as you can.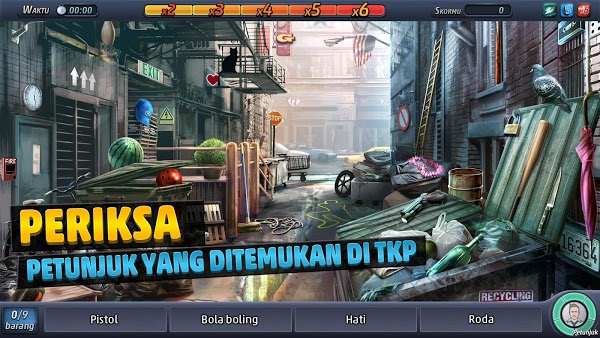 Incredibly vivid graphics – In this game, the graphics are in 2D but they're realistic enough for everyone to play. This is a great game that utilizes the most complex and detailed scenes. Every detail was created with utmost care to seal away the clues in plain sight. This makes it more challenging for players to solve the game.
Tips from the pros
Be quick – In most of the crime scenes, you'll need to be quick in finding the clues. They only give you a limited amount of time so you need to be as fast as possible. Of course, this will be hard at first but as you adjust overtime, your brain will start to see clues fast.
Be patient – If you don't get perfect stars the first time around, don't be down! It's understandable as this game isn't easy unless you're a real-life detective. But even then, you'd need to find the clues hidden in plain sight. The good thing is that you can always try again to perfect the stage and get all the stars if you want. You only need to be patient in doing so in order to get the rewards.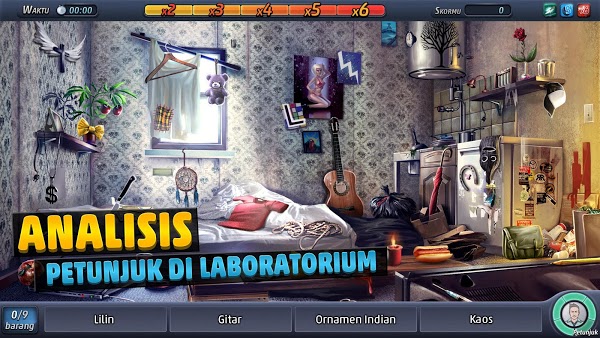 Be keen – The most important trait of a detective is their keen sense for things. Don't be in rush too much and be as keen as possible. In this game, you can't miss something as that would be tantamount to failure. It's important therefore to be accurate and quick.
When it's not timed, find the clues first before tapping them – In some crime scenes, you'll be asked to find the clues without limited time. This means you can take as much time as you want. But here's an advice, don't tap the clues one by one! Instead, you should find all the clues beforehand before tapping them all. This triggers the bonus rewards!
Final Thoughts
As you can see, Criminal Case is a great detective game that can give you a great time. Hone your detective skills and be the greatest detective ever!