Unleash your running capabilities with Crash Bandicoot now. Get engrossed in the fun story and engage with different enemies. Enjoy a classic franchise with a twist!
Information of Crash Bandicoot
The 80's and 90's were the prime time of arcade games when a lot of successful franchise were born. In this era, a lot of people were just getting into games as our technology was still being developed. But even so, this is the time where 3D adventure games were being developed and enjoyed by many. Today, we have an abundance of these games that we can enjoy. But if you're looking for the best one, try Crash Bandicoot.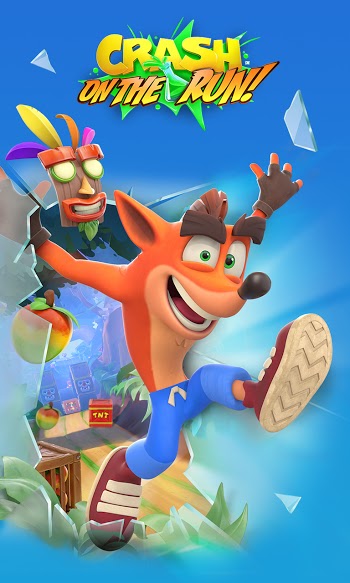 The franchise that spawned the 3D running genre, this one will let you enjoy a classic yet modern running game. Discover fun locations and adventures that await you as you run to defeat enemies. Meet the iconic henchmen of Doctor Neo Cortex which includes Dr. N-Gin, Nina, Dingodile and many more. Run and fight opponents now and save different worlds today!
Exciting Running Game
A lot of running games have been made during the past years and decades. Yet there is nothing that beats the classics that have ruled the gaming world for a long time now. Take the Crash Bandicoot franchise as a prime example of this point. It has withstood the test of time which is what allowed it to evolve. Now, it's back with this game published by King with more than 5 million downloads today.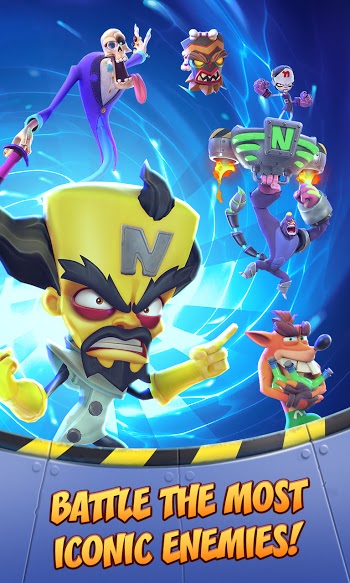 This game takes you back to the golden era of 3D running games but adds modern touches to it. Play as your favorite characters which are Crash and Coco and take on the evil Doctor Neo! The Doctor and his henchmen plan to take over the multiverse by stealing Power Gems! Face off against powerful villains such as the fake Coco and Crash, Nina Cortex, Dr. N-Gin and Dingodile. There are also old and new bosses that you will fight in this exciting runner.
Enjoy a fast-paced running game where you'll jump and destroy everything in your way. Collect apricots in the way and fight intense bosses at the end!
Crash Bandicoot Features
Do you want to have fun with a running game? Why not enjoy a classic one full of iconic elements? Play Crash Bandicoot and relish the golden era of 3D games.
An Iconic Franchise – A lot of people acknowledge the old games since they were the ones that introduced new elements. Today, we can play more graphically-intensive games but some don't pack as much impact as the classics. This is why developers are reviving classic games today in hopes that it will bring back some nostalgic memories and bring in new generations of fans. Meet Crash Bandicoot, a 3D running game where you play the iconic characters of Crash and Coco.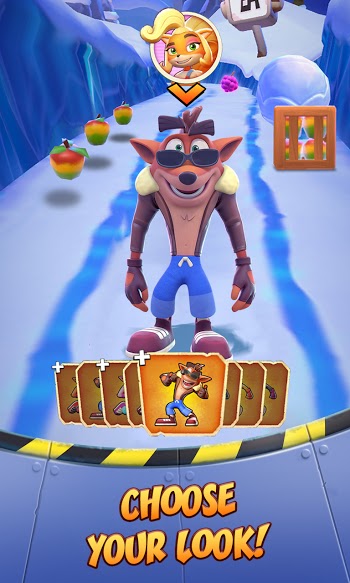 Get ready for a run of your lifetime as you fight a lot of evil forces headed by Doctor Neo Cortex. He's brought with him villains from different universes so they can steal Power Gems. It's now your job to go through various locations and run. Destroy these villains by evading obstacles and preventing them from bringing more harm. Play in old and new locations today and enjoy unlocking weapons.
Run Through Old and New Locations – In Crash Bandicoot, you'll be playing in classic locations that were popular with the franchise. Play in locations such as the Temple Ruins, The Great Gate, Turtle Woods, Snow Go Mountain, or the Sewer or Later map. Enjoy all of these locations as you face against the different henchmen and bosses. Collect many apricots and evade many obstacles in your quest to save the multiverse.
Plenty of Enemies – In every level, you'll face a lot of challenges on the way. In each of them, there are henchmen and bosses that await at the end for your arrival. Before that, you'll need to collect apricots as you run and smash plenty of crates and boxes by spinning. Explore mysterious forests and ruins and don't be eliminated! You can enjoy a variety of enemies here such as Nina Cortex, and many more!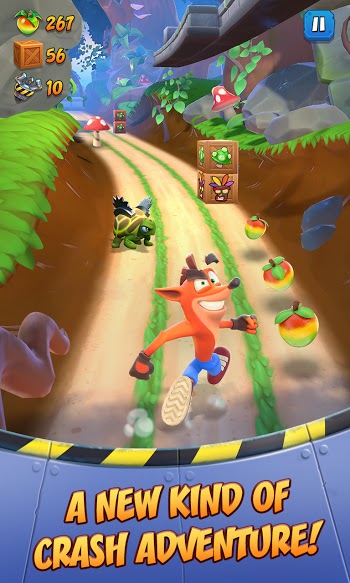 Change your Style – In this game, you can unlock many new looks such as the classic one, Blue Hyena, Skunk and more. Plus, you can choose where to take your characters to get more rewards or explore for fun. There are different ways you can take but the rewards will differ in each! Collect many new weapons and items to defeat the evil doctor!
Play with Others – You can also enjoy playing with others in Crash Bandicoot. Although this isn't a real-time multiplayer mode, you can see who can clear the level faster and better!
Download Crash Bandicoot Mod APK – God Mode
Forget about other runner games and play Crash Bandicoot today! Enjoy the classic locations, enemies and the lovable characters!