Download Codename Jump APK Mod Latest version and enjoy an anime themed MOBA 5v5 multiplayer experience. It has many anime characters & diverse customization options.
Information of Codename Jump
Codename Jump APK 2023 is an all-new 5v5 multiplayer game, characterized by anime-style characters & colorful graphics. It's a real-time strategy game that puts you in the heat of an intense battle against fierce adversaries.
It challenges you to control your favorite anime character and command your troops in powerful battles. Ensure you dominate the battlefield and claim victory over your enemies. This will call for incredible strategic maneuvers, all designed to outwit and overpower your opponents.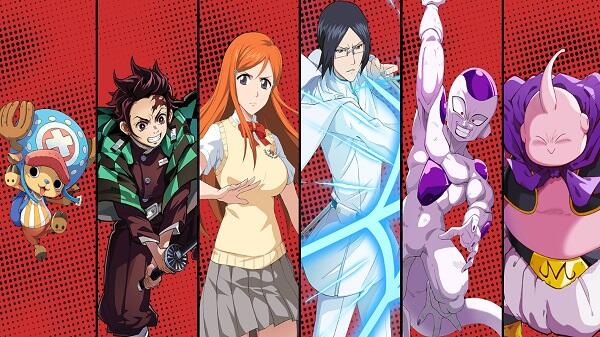 Always remember that each anime character offers unique strengths and weaknesses. You will have to take advantage of their various capabilities to achieve the best results. Also, ensure you customize your characters to maximize their effectiveness on the battlefield.
Overall, this game offers numerous strategic opportunities to test your skills and abilities. Use it to hone your tactical thinking, build strategies, and win battles. It is an experience you will never regret!
Codename Jump APK Download - Background History
This game is based on 5v5 MOBA games, a popular genre of multiplayer online games. It features characters from popular comics, including One Piece, Dragon Ball, and Naruto. For example, you will interact with Monkey D. Luffy, Monkey King, and Sasuke Uchiha as you play.
The integration of renowned characters gives it an additional appeal as anime fans will find a unique entertainment experience with this title. The colorful graphics, settings, and characters make it more attractive to younger gamers.
As such, you can expect to find an intriguing visual experience. Every detail will take you on an unforgettable virtual experience. However, all these are secondary. Always concentrate on crafting your strategies to dominate the battlefield.
Immersive Gameplay & Unrivaled Game Mechanics
This game is fast paced, requiring you to make split-second decisions. You enter the battlefield with your team and must quickly develop strategies to ensure victory. Fortunately, you will have diverse characters to use in your escapades.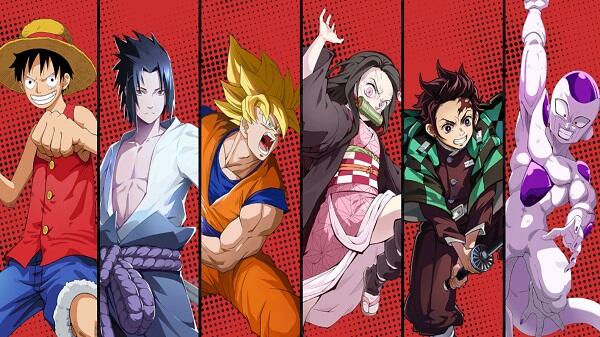 It would help to note that the enemies are not pushovers. Therefore, you must hone your skills in combat and resource management. Always remember that the enemies are equally skillful and have access to powerful forces.
As such, there is no room for complacency. Ensure you make the best use of your resources to outwit and overpower them. This will call for quick tactical maneuvers and shootouts as you fight for supremacy.
At the end of each battle, you get rewards/gold coins based on your performance. You can use them to upgrade your characters and customize them better. Keep playing, build your skills, and dominate the battlefield.
Features of Codename Jump APK for Android
Highly Competitive Gameplay. This game is fast-paced and always puts you on your toes. It has a classical MOBA style of play that tests your skills to the limit. Ensure you only devise innovative strategies lest you are outwitted and overpowered by the enemy.
Rich Visuals & Animations. This game offers a unique visual experience and a variety of anime characters. It also has colorful settings, detailed backgrounds, and animations that bring the battlefield to life.
Fast-Paced Two-Dimensional Battles. Get ready for intense one-on-one duels as you battle your enemies. You can form a team to create synergy and gain an edge over your opponents. Your success will heavily depend on your ability to balance talents & craft an undefeatable team.
Perform Combos. This game features unique combo mechanics that will test your tactical thinking. Utilize them to devastate the enemy and create an opening for your team. Create a series of attack/defense moves, and you will outsmart anyone on the battlefield.
Real-Time Battles. This game features real-time battles with other players across the world. You can interact with other players and compete in tournaments. This way, you can easily showcase your skills & unleash your lethal fighting abilities.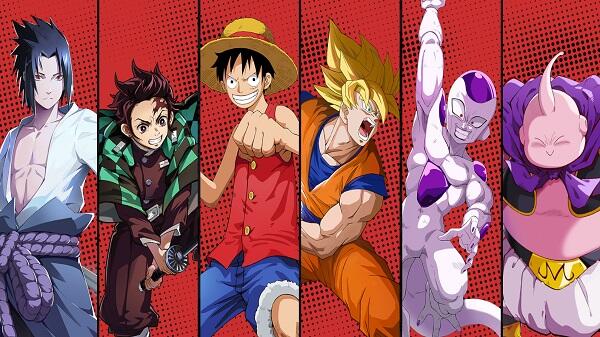 Switch Roles Instantly. This game allows you to switch roles, allowing you to adjust your strategy. One moment, you could be a damage dealer, and the other as a supporting character. As such, you can use a single character to fulfill multiple roles.
100% Free. This game is free to play and does not contain in-app purchases. This opens up fun for everyone, regardless of their financial standing.
Easy to Play & Simple Controls. You can play this game with ease. The simple controls allow you to navigate the battlefield without difficulty. This leaves you with all the time to concentrate on your strategies and dominate the battlefield.
System Requirements & Additional Information
This game runs on Android 5.0 and above, making it accessible to many gamers globally. It is approximately 611MB and requires at least 1GB to play (we recommend 2GB for an even better gameplay experience).
It also uses Unreal Engine 4, ensuring the best visuals. You can be sure of crisp and realistic graphics. This way, you will be in for an unforgettable gaming experience.
Useful Tips for Playing Codename Jump APK
Study the enemy's team composition before engaging in battle. Pay attention to the characters and their skills, enabling you to tailor your strategies for maximum efficiency.
Always look for weak points and make them count. This will help you create openings and gain an edge over your opponents.
Use the combo feature strategically. Pull off combos when appropriate as this will give you an advantage in battle.
Upgrade your characters often to increase their overall stats and power. You can also equip them with the best items for improved performance.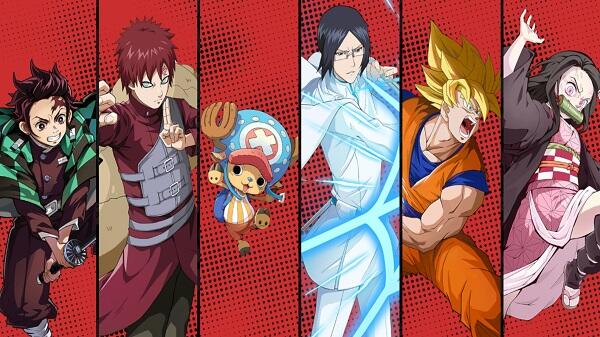 Never let up in battle, even if you are winning. This game is highly competitive and requires quick thinking and strategic maneuvers. Keep a level head and maintain your focus at all times.
Codename Jump APK MOD
You can use the Codename Jump APK MOD to unlock all features and gain an edge over other players. This modified version gives you access to unlimited gold, enabling you to purchase in-game items and upgrades. You can also customize your characters with the best items and increase their stats.
Besides, the mod allows you to unleash combos with just one button. This way, you can quickly execute tactics and surprise the enemy with lethal strikes. With this MOD, you can achieve victory in no time.
Conclusion
Codename Jump is a unique and exciting game that will bring out the strategist in you. It features intense real-time battles and combos that require quick thinking. You must devise techniques to outwit your opponents and emerge victorious.
The game is free to play and super accessible. You can also use the Codename Jump APK MOD to gain an advantage over other players. With this mod, victory will be yours every time you step onto the battlefield. Download it & have fun!