Do you want to grow a city? Download and play City Takeover today and grow your population by connecting buildings strategically. Unlock skins as well now!
Information of City Takeover
| | |
| --- | --- |
| Name | City Takeover |
| Updated | |
| Compatible with | Android 7.1+ |
| Last version | 3.7.4 |
| Size | 186.88 Mb |
| Category | Simulation |
| Developer | VOODOO |
| Price | Free |
| Google Play Link | |
| MOD | Unlimited money, No ads |
Reward a lot of money when passing the screen
No ads
Casual games are taking over Google Play Store as of this writing. Hundreds of these games are topping the charts simply because they are fun and easy to play. Unlike Call of Duty, these games don't need to you to focus every single second and to move a lot of controls. In City Takeover, you can increase your population by connecting buildings together. Here, you'll fight against opponents as you try to grow your population.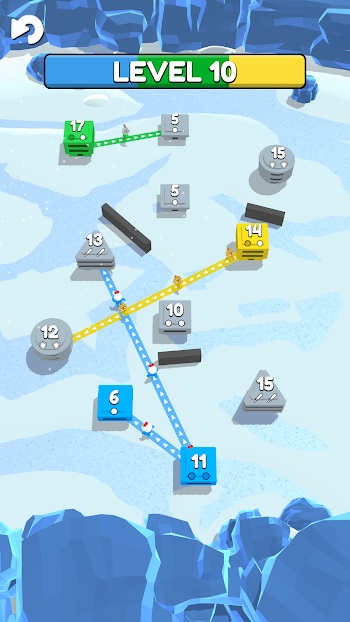 Published by VOODOO, this is a fun casual game that lets you strategize and beat enemies with numbers. You just need to take over buildings and grow your population. When you completely outnumber the opponents, you can then clear the level and move on to the next. There will be different types of buildings available in different shapes here. Try to grow your population and defeat enemies today!
Connect Buildings
Casual games are fun to play for the reason that they're simple and easy. But even though they're simple to play, they present challenges that lets you enjoy for long periods of time. Such is the charm with these types of games! One of the most promising ones today is City Takeover. Here, you just need to connect like-colored buildings to increase your population. The more your population is, the faster you can defeat the enemies.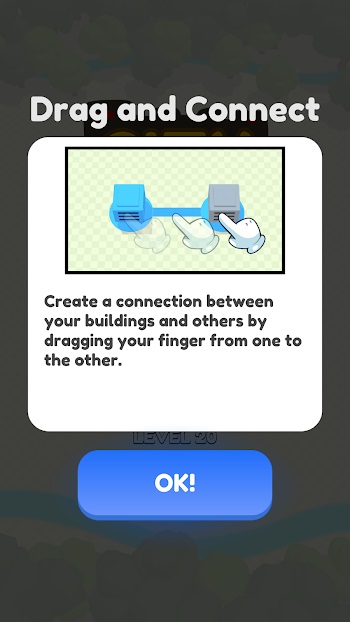 This is a fun game that can be likened to many war games. But in this one, you'll just need to strategically connect buildings to increase your population. The goal is to eventually connect to all buildings and to eliminate the enemies. But that's easier said than done as the enemies will try to infiltrate your buildings all the time. Take time to strategize and to come up with unique situations that will bring you advantages.
Have fun in this game now complete with 3D graphics and fun skins. Unlock heads, armors and weapons now in this fun casual game.
Features of City Takeover
There are many casual games of different types today. But City Takeover is one of the best ones currently trending today!
A Drag and Drop Game – When you search for casual games on Google Play Store, most of them are drag and drop games. This means that they don't take a lot of your time and focus. This could mean they're boring or it could also mean they could provide a reliable form of fun. In City Takeover, you'll just need to connect buildings to win. Sounds easy, right?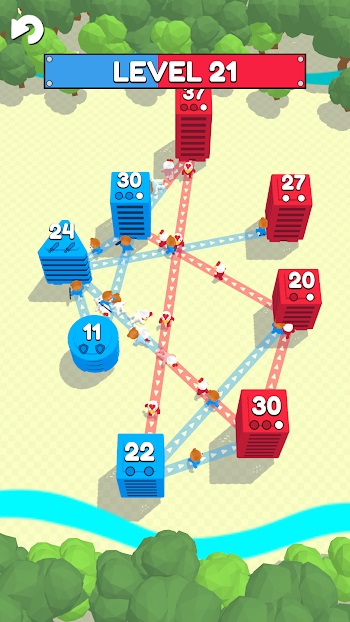 Here, you'll start off with gray buildings and you need to connect to other buildings. Eventually, you'll need to connect to the enemy's buildings and overpower them to clear the level. There are a lot of individual battles that are going on at the ground but you just need to focus on the overall picture. Can you defeat the enemies in this game?
Connect Buildings to Win – The game is as simple as connecting buildings to win. You will clear the level by making all the buildings blue. You can achieve this by getting more buildings and raising their population. Then, you can connect them to enemy buildings that have lesser populations! This will let you absorb them and increase your population. Eventually, your goal is to completely eliminate the enemy and their buildings.
Different levels – In City Takeover, there are multiple levels that you can play in. Each of them has different buildings and layouts. Like most games, you'll start off easy then gradually face off more challenging ones. You'll face more enemies, buildings and different types of them in later levels. It's a must to create a strategy that you can implement to win. Be careful but also be aggressive if you want to win.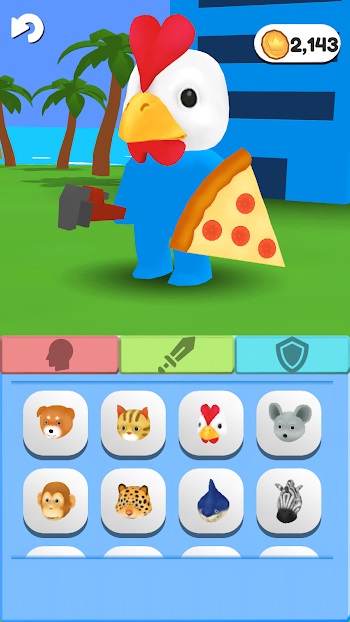 Unlock heads, weapons and armors – You can unlock many types of heads such as a chicken, a cat, a dog, a monkey, a tiger, a shark, a giraffe and more. Then, there are also different types of weapons you can equip in the game. Lastly, you can also get different shields such as pizzas and more. This game has a funny aspect to it when it comes to characters but everything else is serious! Unlock them all by clearing levels and receiving coins.
Indulging Graphics – Like most casual games, City Takeover is a fun 3D game complete with interesting skins and unlockable items. You'll see the individual fights in real time as you get a top-down view!
Download City Takeover Mod APK – Latest version
Want to participate in an interesting war game? Download City Takeover right now and connect buildings to win.