With the Bugjaeger Premium APK, you will gain the ultimate control of your android device and make several changes to primary apps. Understand your device more!
Information of Bugjaeger Premium
If you are an Android user or developer, or geek, this is a superb application for you. Bugjaeger Premium APK by Sixo is an Android app that aims to provide you with the top-notch tools used by Android developers to enjoy a greater knowledge and control of your Android device's internals. This incredible app gives you the expert tools used by app developers for better control and a deep understanding of your device internals.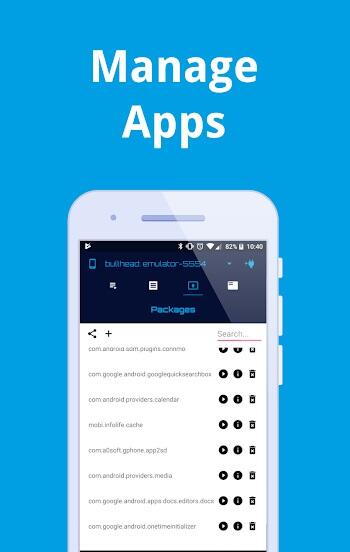 The multi-tools featured here can save you the hassle of carrying a laptop. Bugjaeger can be is mainly used by developers to debug Android applications or by Android enthusiasts to learn more about the internal features of their devices.
To access and learn more about your device using this app, you only need to connect your target device using a USB OTG cable or through Wi-Fi. Some of the features included here are similar to Android Debug Bridge (ADB) and the Android Device Monitor.
Configure and Personalize Android Properties
Bugjaeger Premium APK is a remarkably functional and useful app for anyone who desires to be as informed as possible about the features and properties of their mobile gadgets. This app tends to configure and personalize various aspects based on certain requests of the owners.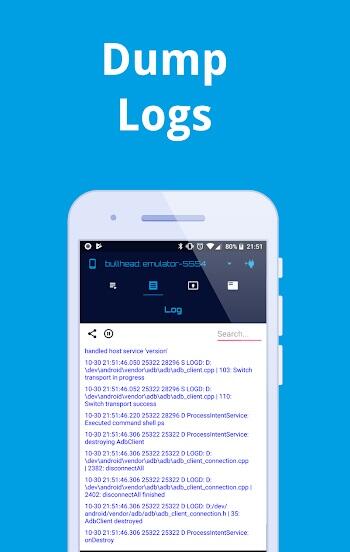 This application supports not only debugging the device that it is installed in, but also those that are connected to the device via an OTG cable. The vast variety of qualities and features makes the project very exciting for anyone who wants to get inclusive information and at the same time access the configuration of certain processes.
Bugjaeger Premium APK Features
This app has many features that enhance its performance. Download the app today and experience the feeling of being in control of your android device!
Android ADB Protocol – this app works like an Android-to-Android Android Debug Bridge (ADB). This means that it basically offers some features similar to Android Device Monitor and an Android Debug Bridge. Instead of running on the development machine, it runs right on your Android device. To use this app, you simply connect your target device through Wi-Fi or USB OTG cable. Then, you will be able to play around with the device.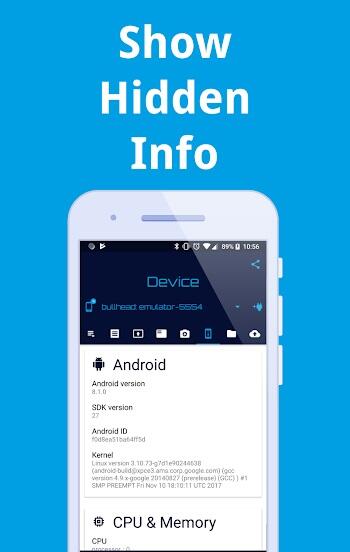 With a connection between your Android device and your laptop, you can perform various functions such as inspecting backup files, inspecting Android device internals, checking logs, running shell scripts, making screenshots, and many more. Apart from phones and tablets, other Android devices support the ADB protocol. That implies that you will be able to control your Raspberry Pi, Android TV, or Wear OS watch, with Android Things OS.
Easy To Use – the app is user-friendly and very easy to use. Just enable developer options and USB debugging on your target device. However, note that you might first need to turn on USB tethering on Huawei devices before you can enable USB debugging. After that, connect the device where you've installed this application to the target device through a USB OTG cable. Then, allow the app to access USB devices and ensure that the target device authorizes USB debugging.
Executing Custom Shell Scripts – this app comes in handy when you are performing various commands to control your smartphone device like rebooting by going to boot loader or even killing applications that are currently running. You can do lots of things like monitoring the processes on your device, viewing any additional info about the processes before killing them using custom shell scripts.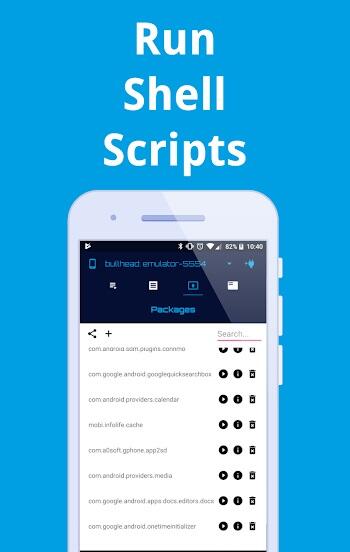 Note that you will turn yourself into an android developer. You will gain access to an unlimited range of customized commands, limitless executed shell instructions per session, and much more! 
Effective File Management – with the Bugjaeger Premium APK, you can pull and push files from devices and browse through the internal file system. You can as well create backups and restore them, inspect them, and even extract the content of backup files. You can perform other vital app-related functions like uninstalling and installing applications and scrutinizing the details of the installed applications
Requires Permissions – this app requires the user to give various permissions to access various features of the device. For example, you will need to enable USB debugging in Developer options and allow the development device. You will also need to enable the Fast boot protocol support if you want boot loader info to be displayed.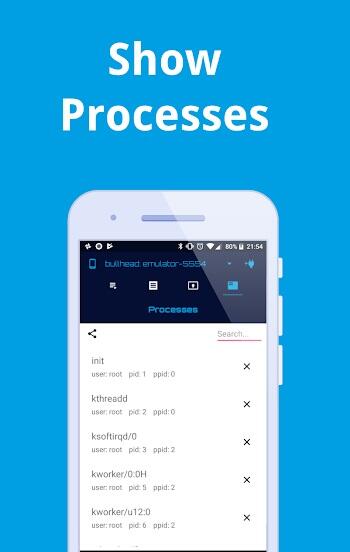 Displaying Various Information – the app displays crucial info regarding the Android version, CPU display, battery specifics, temperature and health information, and other aspects of your android device.
No Ads – Soxi, the developer of the app ensured not to include any annoying ads in this app. Users will enjoy the many capabilities of this app without interruptions.
Download Bugjaeger Premium APK for Free – Full Paid
Download the Bugjaeger Premium APK now and enjoy modifying various features of your android device. Bugjaeger Premium APK Mod is completely free and you will not need to pay a single penny.