Relax your mind with an exciting bubble pop action offered by the Bubble Ouch game. Download Bubble Ouch APK and enjoy popping unlimited bubbles. Tap to pop them all! 
Information of Bubble Ouch
| | |
| --- | --- |
| Name | Bubble Ouch |
| Updated | |
| Compatible with | Android 4.4+ |
| Last version | 1.9 |
| Size | 147.75 Mb |
| Category | Casual |
| Developer | WannaPlay LLC |
| Price | Free |
| Google Play Link | |
| MOD | Unlimited bubbles |
Are you tired of playing role-playing, puzzle, or any other types of games that are more engaging? Do you want to play a cool game that will make your mind relax? If yes, download Bubble Ouch by WannaPlay LLC and join over 500,000 gamers around the world playing this game today. The game requires devices to have 4.4 Android OS and above.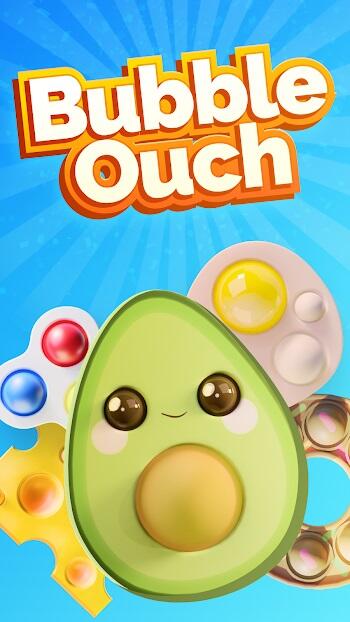 If you have played Detected and Goo from Wannaplay, you definitely know that this developer creates addictive and exciting games. In this game, the main role is to tap and break bubbles just like bubble wrap popping. Experience this fun casual pooping shooter game and explore a vast range of amazing levels filled with bubble surprises. Download Bubble Ouch fun arcade game for free and relieve stress by popping bubbles!
Bubble Ouch Bubble Pop Stress Reliever
What are you waiting for? Download the game now and play an exciting yet relaxing game. All you have to do is to warm up your fingers and start popping bubbles. The game has addicting gameplay where the player needs to pop up the bubble with a tap on the screen. Notably, the game offers exciting levels and awesome features that draw all your attention to the screen. Pop all bubbles as fast as possible! You don't need to have an internet connection since you can play the game offline.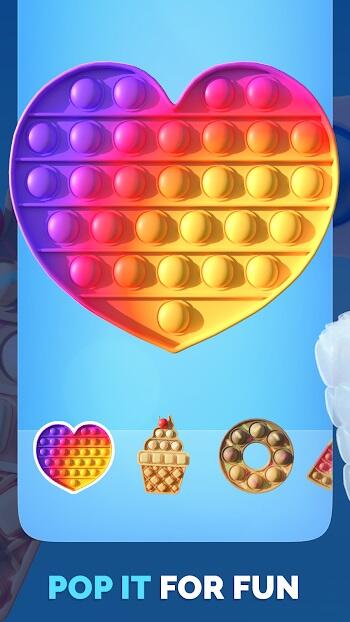 The game offers three modes for your bubble popping fun. That includes pop It, simple dimple, and bubbles modes! You should choose the mode you want to play at the beginning of the game. The pop-it and simple dimple modes present the most exciting gameplay. On the other hand, the bubbles mode involves feelings and emotions that come from opening parcels wrapped in "bubbles". The gameplay also features various object shapes that present bubbles to the player for popping!
Bubble Ouch Highlights
Without a doubt, the Bubble Ouch gams will kill your boredom in no time. You will spend hours popping bubbles with simple taps on the screen. Apart from this, the game comes with other exciting features that will make you want to enjoy the endless gameplay.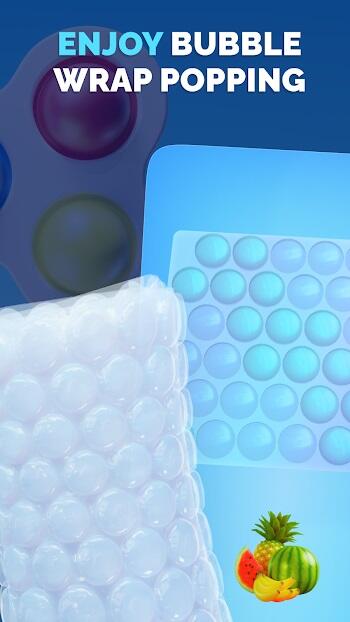 Addictive Action – this shooter game is a thrilling bubble popper free app with a series of easy-to-play action. The player just has to pop on the colorful bubbles to advance to the next amazing level. This game is a great way to train your brain to relax after a mind-engaging activity or a busy day. The entire gameplay is very addictive, as you will want to pop more bubbles every time. Be careful – once you begin popping bubbles you cannot stop!
User-friendly Interface – here, the interface makes it easy for the players to play the game. The bubbles are presented on the interface on various shapes such as pizza pie shape, number shapes, doughnut shapes, whale shape, etc. You just need to tap the screen to pop bubbles. You can also choose the shape you want the bubbles displayed on at the bottom side of the interface.
Games Modes – the game includes three modes – pop it, simple dimple, and bubbles. You need to come up with an effective strategy on how to win in every mode. Note that every mode has a different bubble layout. You need to aim with your finger and pop them all!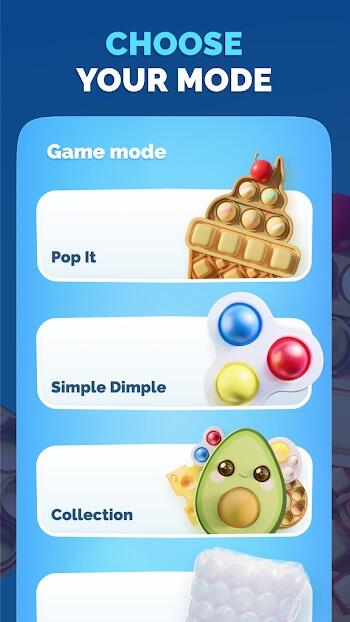 PC Compatibility – with all your craving for playing Bubble Ouch, you don't have to pop all bubbles on your smartphone's tiny screen. This game is compatible with Windows PC and therefore you can actually play it on a larger screen. Play this game like a pro and get full control of the gameplay using a keyboard and mouse. MEmu Emulator facilitates the installation of the game on a PC. Download and play Bubble Ouch on your PC and overcome the limitations of a smaller battery, disturbing calls, and a tiny screen.
Colorful Graphics – the game setting is a plain background that captures the eye with magnificent color effects. With the graphics featured in this game, you can see bubbles popping as in real life. There are stimulating sounds as you pop the bubbles. When you pop many bubbles fast, there is a sound similar to electrifying fireworks sounds. Download the Bubble Ouch game now and enjoy cool graphics that help you burst bubbles or destroy them all at once!
Download Bubble Ouch Mod APK Now – Unlimited Bubbles and Rewards
If you want to relax your mind with exciting and addictive gameplay, download Bubble Ouch Mod APK. You can get the Bubble Ouch Mod APK latest version for unlimited pop bubbles and rewards.