Download Bahubali the Game MOD APK - Unlimited money, gems - and help fight for your land, Mahishmathi. You should form an army that will fight and defeat fierce rivals.
Information of Bahubali The Game
Bahubali the Game APK is a Multiplayer Online Battle Arena (MOBA) game that challenges you to form an army and fight for your land. You'll be required to join hands with Kattappa, Devasena, Baahubali, and Bhallaladeva to form a formidable army.
The game boasts superior 3-D graphics and exceptional sound systems that will keep you glued to your screen. Each level comes with new challenges!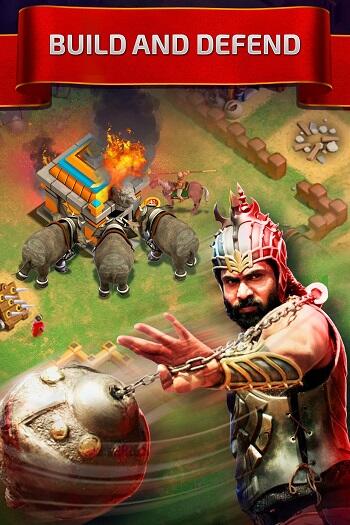 As such, you should ensure that you keep upgrading your skills and strengthening your army. The entire village depends on your prowess. Will you save them and establish a mighty empire? Download Bahubali the Game APK latest version and find out first hand.
Bahubali the Game Plot
The game is set in the kingdom of Mahishmathi, Senapati. While the land is beautiful and rich in resources, it is experiencing constant attacks. It is now on the verge of losing its glory.
The king of Mahishmathi, Baahubali decides to consolidate a powerful army that will wade off all adversaries from the kingdom. His solitary goal is to unite the kingdom and form one of the strongest empires ever.
Consequently, the king chooses you to guard Rajya and defend the kingdom with all you have. You must ensure that you bring glory to the kingdom.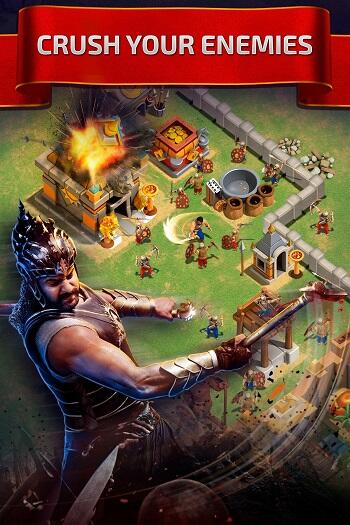 As such, you've been tasked to constitute a synergistic army that will annihilate the enemies. Are you up to the task? Download the game and start gathering and equipping your army.
Exhilarating Gameplay
Bahubali the Game offers an unforgettable gaming experience. In the beginning, you'll be required to shop for your defense technique. Some of the available options will be: guard post, archer tower, and a wall.
While these options are unlocked, you will need treasures and points to unlock more sophisticated weaponry as you advance. As such, you should choose the best defense option to ensure that you attack your adversaries fiercely and earn treasures fast.
Once you start your mission, there is no turning back. Some of the activities that you'll undertake include:
Building a Gold Vault. You must collect enough gold to sustain your fight. To achieve this, you'll build a gold vault that offers limited gold. Ensure that you get as much as you can.
Build Barracks. As attackers continue to wage war against your land, you should concentrate on empowering your army. Ensure that you build large barracks and train new troops to join your army. Always remember that time is of the essence. Do not waste it!
Organize for Ambushes. Kalekeya Camp holds a lot of your adversaries. As such, you should organize how you can ambush and destroy the camp. In the process, ensure that you kill as many enemies as you can.
Gather as Much Loot as You Can. As you attack your adversaries, you should ensure that you gather enough resources to help you unlock more sophisticated weapons. If you manage to destroy everyone in your enemies' camp, you'll become winners and your empire will be safe.
Overall, Bahubali the Game requires agility and wit. You must make your decisions fast and outsmart your enemies.
Always remember that the expertise of your army is important. As such, you should continually train new troops and equip them with sophisticated weapons. This way, you'll be guaranteed a win!
Straightforward Controls
Bahubali the Game comes with simple controls that are ideal for everyone. It has buttons that you can press to complete various actions. Even better, it gives a detailed explanation for every step. In some instances, you'll get an arrow guiding you on where to press to complete a mission.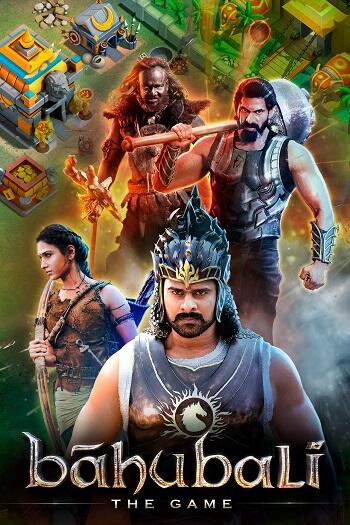 Additionally, tapping and holding your screen will unleash attacks against your enemies. Always ensure that you tap and hold when you're near your enemies' camp to avoid wasting weapons.
Amazing 3-D Graphics and Realistic Sound Systems
Bahubali the Game uses 3D graphics that enable you to view the entire field of play. Additionally, it offers easy-to-follow guidelines along with the gameplay. You should ensure that you read the instruction to help you figure out your next move.
At every stage of your game, you'll get updates on your progress. For example, you get to know the loot you've gathered, how many enemies you've killed, and the damage done to their camp.
As such, you will easily rate the success of your troop, eliminating any chance of false victory which may lead to counterattacks.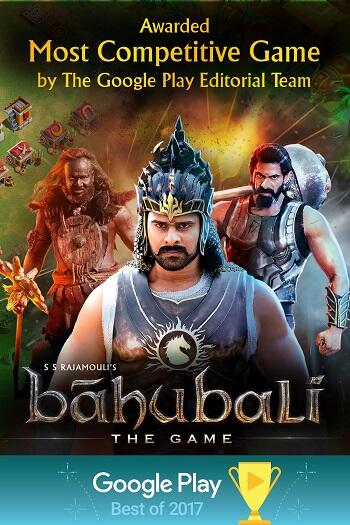 Even better, the game incorporates realistic sound systems. You will hear the sounds of your rifles and those of your enemies' groaning. This offers unmatched satisfaction and makes the game more entertaining.
Other Features of Bahubali the Game Official
Play PvP battles. This online multiplayer option allows you to play against other players from all over the world
10 powerful troops available for battle
Call priests to heal your army by the Gods of Mahishmathi
Unlock powerful heroes
Fight solo mission against your adversary
Download Bahubali the Game MOD APK Unlimited Money and Gems
Bahubali the Game MOD APK 2021 comes with more features that will make defeating your enemies a breeze. Some of the unique features of Bahubali the Game MOD APK download includes:
Unlimited Resources. Bahubali the Game MOD APK unlimited gems and money download offer everything you need to advance your gameplay.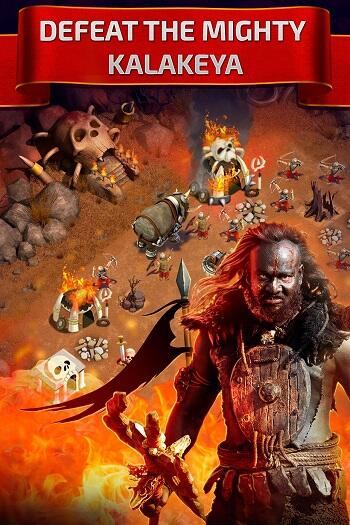 Bahubali the Game MOD APK Unlimited Everything. If you want to have fun playing this game, get the latest version of Bahubali the Game MOD APK unlimited all. Everything in this version is accessible and free for use!
Bahubali the Game MOD APK unlimited Diamond. Bahubali the game official game mod apk download offers diamonds that enable you to purchase complex weaponry.
Bahubali the Game (official) MOD APK 2021 download is most definitely a thrilling game. It comes with everything you need to enjoy thrilling gaming sessions. Get your Bahubali the Game MOD APK free download and build your army!